Mr M Lange (and others) v Addison Lee Limited | October 2017
This employment tribunal case means that the drivers must receive the National Minimum Wage of £7.50 an hour, plus holiday pay and will be owed back pay. This article explains the reasons why Addison Lee lost the arguments and it is another wake-up call for businesses who use self-employed workers.
This case is a further example of how individuals who provide personal service to one company or business, in this case the minicab company Addison Lee, are quite likely to be workers rather than genuine self-employed drivers.
The drivers were subject to a detailed drivers' manual and were subject to strict rules about what they could do including what they could say to customers.
Simon Quantrill | Article Author
The claimants worked as minicab drivers for Addison Lee having signed up to a contract expressly stating that they were self-employed independent contractors. They had also signed up to taxi rental agreement for a weekly fixed charge.
The drivers were subject to a detailed drivers' manual and were subject to strict rules about what they could do including what they could say to customers. Whilst the drivers had no obligation to logon to receive jobs, there was an expectation that they would work regular and long hours and once they were logged on they were subject to strict performance standards and rules.
The drivers had to wear Addison Lee branding and the cars which they hired had to be branded with the company's logo. Although the drivers could use the cars for private use, they were charged for this.
Although drivers had the option of buying their own car insurance, out of the 4000 drivers used by Addison Lee, almost every one took the company's insurance cover.
Drivers who failed to meet the performance standards were penalised and suffered penalties. The drivers did not work for any other taxi or minicab businesses. Indeed, the terms of the car hire agreements and the self-employed contract agreement precluded the drivers from carrying out any other taxi work for any other company.
When bookings were received and passed on to the drivers, they did not know how much was going to be charged and the drivers could not start the journey without express authority from Addison Lee's controller!
Employment tribunal's decision
The employment tribunal noted that there were few factual disputes between the parties. There were, however, differences of interpretation of what the facts meant. The employment tribunal, taking into account the above background facts, concluded that the claimants were working for the respondent personally as drivers in accordance with requirements, policies and systems designed by the respondent.
Overall, the employment tribunal concluded with little difficulty that, in practice the drivers were workers within the meaning of section 230 of the Employment Rights Act 1996. Here, a worker is defined as including an individual who works (a) under a contract of employment or (b) any other contract where he or she provides personally any work or services to another party to the contract whose "status is not by virtue of the contract that of a client or customer of any profession or business undertaking carried on by the individual".
The employment tribunal held that the drivers were workers under limb (b) as they provided personal service. In other words the employment tribunal was satisfied that the drivers were not genuinely self-employed running their own independent taxi business, as asserted by Addison Lee. Instead the drivers were under the control and supervision of Addison Lee's policies and systems designed to ensure Addison Lee's business model provided the financial returns it required. The drivers had no opportunity to work independently. They were not required to market their services and, in actuality, their only 'customer' was Addison Lee.
The tribunal criticised Addison Lee's documentation and how over time it had changed in an attempt to try and keep up with the changing case law. This did not help Addison Lee because, as the recent Uber decision and the Pimlico Plumbers decisions illustrated, whilst any relevant documentation is an important factor to be taken into account, if the terms of that documentation does not reflect the reality of the situation in practice then it can be ignored. The employment tribunal had to look at the true facts rather than what was stated in the agreements. Simply stating that a driver was an independent self-employed contractor does not make it such unless the facts of the case support that contention and Addison Lee could not demonstrate this.
The employment tribunal has listed this case for a remedy hearing. It has also encouraged the parties to try and reach a negotiated settlement. This case was a test case involving only three drivers, but assuming the same facts apply to the other 4000 Addison Lee drivers then the company has got an expensive problem on its hands.
How safe is your business model?
You may not be running a minicab company, but if you are using self-employed individuals in any part of your business, you should check your contractual and working arrangements to make sure you are not hiring employees or workers. Simon Quantrill has particular expertise in this area and he'd be happy to hear from you if you would like to obtain help on checking your current self employed contractor arrangements.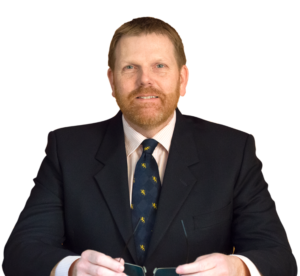 Reasons to Choose
Quantrills Solicitors
Trusted advice
Attention to attention
Speed of response
Pragmatic solutions
How to become our client and work with usShow
Becoming our client is a straightforward process. However, before choosing Quantrills as your employment law solicitors you'll want to be completely sure we are the right people to help you achieve your objectives. Having looked at our web site, if you like our approach and would like to discuss how we can help you, getting started is easy.
Get in Contact
Contact us and tell us a little about your problem and the help you are looking for.
We'll contact you
We'll follow up with a free no obligation initial telephone call or email to discuss your case.
Invitation to become our client
Provided we are happy we can help you, we'll invite you to become our client.
You instruct us
If you agree to our invitation, you simply have to confirm this is writing or by email and confirm your instructions.
We'll start to act for you
Congratulations! You are now a client of Quantrills and we'll start work on your instructions.
At Quantrills we are flexible in how we work with you and how we progress your case...
Latest Employer Knowledge Bank Articles
Use our knowledge bank of employer focused briefing notes, checklists and case reports to obtain trusted and accurate information about key employment law and HR topics to help you learn more about your employment law rights.
View more