Julie Temple
How can we
help you?
We would love you to become our client. To get started, speak with me about your case and learn how you can benefit from our solicitor expertise and experience.
Call today on
01473 688100
Quantrills Solicitors
As a firm of solicitors we are proud to be authorised and regulated by the Solicitors Regulation Authority (SRA No. 521731).
Guaranteed protection for all our clients
A key advantage of using Quantrills Solicitors is that every aspect of what we do is governed by the SRA Code of Conduct. We have to ensure we act at all times with utmost professionalism, which includes putting our clients' interests first. If things go wrong (which is thankfully very rare) we are fully insured and have a duty to try and resolve any problem or complaint quickly and fairly. If we don't a client can complain to the SRA. This level of client care and protection is only available from solicitors.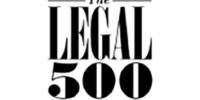 Legal 500
We are proud of our Legal 500 recognition as a leading firm of employment law solicitors. Reviews describe us as "superb" and "outstanding."
Clients recommend us to the Legal 500
Recent Legal 500 editions list our clients describing Simon Quantrill as "exemplary" and Quantrills recognised for providing "prompt, helpful and practical advice" with "excellent service, speedy replies and a good understanding of the business sector." Julie Temple is described as having an "in-depth knowledge" who is "methodical and analytical."