Simon Quantrill has extensive experience in coaching employers on how best to respond to an employee's report of serious wrong doing such as fraud, or lapse health and safety.
To bring a claim an employee (or worker) does not need to have a minimum period of service and there is no cap on the amount of compensation that can be awarded. Thus too often, employees play the "whistleblowing card" in the hope of creating an unfair dismissal claim where none truly exists, or for putting pressure on the employer to avoid a dismissal say for misconduct or performance related issues; or simply to try and secure increased compensation. In such cases the employment law solicitors at Quantrills can help employers robustly defend such unmeritorious claims.
Using the right tactics plays an important part in ensuring the correct outcome is secured.
In-house training for managers
Whistleblowing (or Speaking Up) Policies
Whilst there is no obligation for employers to have a whistleblowing policy, it is best HR practice to have one because it helps to show that speaking up at work is encouraged and it can explain the steps an employee should take to raise concerns internally. Most importantly, a whistleblower who fails to follow the policy may lose their statutory protection.
Legal advice on merits and tactics
When faced with a possible whistleblowing case, we can advise on whether a qualifying disclosure has actually been made and whether it's a protected disclosure. This involves looking at what information has been disclosed – an employee is not a protected whistleblower for merely collating evidence or threatening to make a disclosure. The employee must "convey facts".
Plus only certain topics are protected such as acts that amount to criminal offences, or a breach of a legal obligation, or a miscarriage of justice, danger to health and safety or damage to the environment and the whistleblower must have a reasonable belief that the disclosure is in the public interest. When and to whom the disclosure is made is also a key factor that has to be considered.
Led by Simon Quantrill, all of the solicitors at Quantrills specialise in defending tribunal claims for employer clients in the most effective and professional manner. Whistleblowing related claims require particular care and attention to avoid the wrong outcome. This link explains more about our approach to employment tribunal litigation.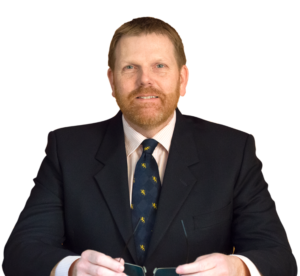 Search our Employer Knowledge Bank for the information you want
To learn more about a specific employment law or HR topic it's easy to search our extensive Knowledge Bank to find our relevant articles.