Making sure your grievance gets resolved to your satisfaction –
for you and us, it's personal
Bespoke grievance advice and support
If you are unhappy at work it can be a worrying, stressful and challenging time. Our legal advice and support is geared to making sure your work place dispute is resolved to your satisfaction and as quickly as possible.
Once you have discussed the details of your grievance with one of our employment law solicitors we will give you our frank and reliable advice. We will give you our professional opinion about the merits of your grievance and how you should proceed.
Our approach is flexible; you can ask us to do as much or as little work as you like. We can stand in the background giving you advice and guidance as and when you ask, or you can instruct us to handle your grievance from start to finish.
Our employment law solicitors can help you with any of the following:
Drafting your grievance
Making sure your grievance letter or statement is accurate and persuasive is a key step that we can help complete for maximum impact. Benefit from our experience: we can draft your grievance for you, or review and suggest improvements to your draft.
Negotiations
You may also want us to liaise with your employer and negotiate on your behalf, especially if you are feeling unwell or anxious. Our involvement can help you cope better with the situation and may help, more quickly, to get your grievance resolved or terms of settlement agreed.
Preparation for your grievance meeting
You need to be fully prepared for your grievance meeting or hearing. You may need a bundle of documents, witness statements, submit written submissions or make a verbal presentation. Whatever you need to do, we can help you prepare well and on time.
Grievance decision and appeals
We can help you review your employer's decision and consider if you should appeal. We can also advise you about the potential options of resigning and claiming constructive unfair dismissal, and whether you have a valid discrimination claim.
How to become our client and receive our help and adviceShow
Becoming our client is a straightforward process. However, before choosing Quantrills as your employment law solicitors you and us will want to be completely sure we are the right people to help you achieve your objectives. Having looked at our web site, if you like our approach and would like to discuss how we can help you, getting started is easy.
Get in touch
Tell us briefly about your problem and the help you are looking for.
We'll contact you
We'll follow up with a free no obligation initial telephone call to discuss your case, how we can help and explain our fees. Read more...
Invitation to become our client
If we can help you, we'll invite you to become our client by sending you a Client Care letter confirming the work we'll do for you, our terms of business, and fees.
You instruct us
If you want to go ahead and instruct us, you confirm this by email or letter.
We'll start to act for you
Congratulations! You are now a client of Quantrills and we can start work on your instructions and give you our advice.
At Quantrills we are flexible in how we work with you and how we progress your case...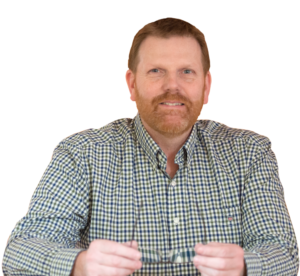 Search our Employee Knowledge Bank for the information you want
To learn more about a specific employment law right or HR topic it's easy to search our knowledge bank of employee focused briefing notes, checklists and case reports.
Reasons to Choose
Quantrills
Expert help from Solicitors
Jargon Free Advice
Convenient Easy Access
Best Client Care