For employers using a settlement agreement remains the most popular, practical and safe way of concluding an employment dispute. However, recent high profile abuses of the use of confidentiality and non-disclosure clauses that sought to prevent victims of discrimination or harassment from blowing the whistle or seeking compensation has led to new guidance and Government to announce new legislation that will limit the scope of such clauses.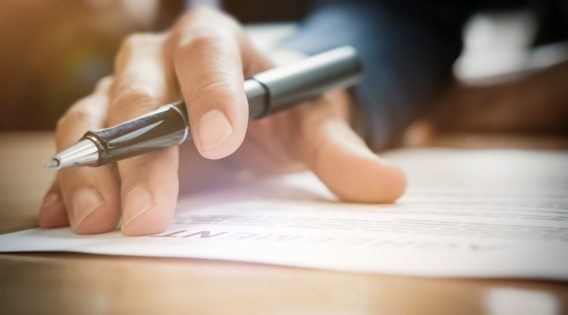 New Law Society guidance for workers on non-disclosure agreements
In August 2019, the Law Society published its guidance to workers as part of a new public legal education initiative to help the public understand their rights when asked to enter into confidentiality obligations during and after employment ends.
The guidance explains:
There are many legitimate reasons why employers and workers may want to enter into confidentiality agreements.
The use of a settlement agreement that includes confidentiality terms is not unlawful – they allow both parties to resolve a dispute confidentialially without going to an employment tribunal or court.
Confidentiality terms can never stop the employee from reporting a crime to the police. Nor can prevent whistleblowing in the public interest.
Employees must obtain independent legal advice on the terms and effect of the settlement agreement and any non-disclosure terms. Employers will in many cases offer to pay towards the legal fees for this advice.
Employees must make sure they understand what they are agreeing to and what rights they cannot be asked to opt out of.
Any concerns should be raised before signing.
The confidentiality terms must make it clear:
Who the employee can talk to, including family members and medical professionals)
If there are any limits on the confidentiality and
How the employee can talk about their role in future job interviews
Confidentiality clauses are not legally binding if they try to stop the employee from talking to the police or a regulator about issues arising from work.
An agreement may not be legally binding if the employee is not given reasonable time to think about the confidentiality clauses or to get independent legal advice.
In March 2018 the Solicitors Regulation Authority issued a Warning Notice giving guidance to all solicitors about the use of non-disclosure terms including those used in settlement agreements. The guidance explained that solicitors should not use such terms to exert inappropriate influence over people not to make disclosures who are protected by statute, such as under the Public Interest Disclosure Act 1998.
Law Society Practice Note
In January 2019 the Law Society published its Practice Note Non-disclosure agreements and confidentiality clauses in an employment law context. The guidance includes:
A requirement on solicitors to be familiar with the SRA's warning notice.
A solicitor's duty to act in their client's best interests is subject to the court and to the administration of justice. This means where there is a conflict of duty, the solicitor must give precedence to the professional conduct principle which best serves the public interest in the circumstances, in particular the public interest in the proper administration of justice; and
Sets out the same guidance as included in the above new guidance leaflet for workers.
Government 2019 proposals
Following consultation on the misuse of non-disclosure terms and agreements in the work place, in July 2019, government said it wants to introduce a new law that prevents a confidentiality clause from preventing the employee from disclosing information to the police, regulated health and care professionals and legal professionals. Additionally, the independent legal advice on the terms and effect of the settlement agreement will have to include specific advice on the nature and limitations of any confidentiality clause. No date has been set for this legislation and Brexit has no doubt delayed implementation.
In particularly sensitive cases, your ability, as the employer, to stop a breach of confidence may well be subject to the above guidance. It also means that in practice the wording of our settlement agreements has continued to evolve and explains why in many cases our draft agreements now include revised provisions that limit the scope of the employee's duty of confidentiality so that in addition to making a protected disclosure (which has always been the case), they are clearly told they can report a concern to the police or regulator, cooperate with any criminal investigation or prosecution, or discuss the settlement agreement with a tax, medical or professional adviser.
Search our Employer Knowledge Bank for the information you want
To learn more about a specific employment law or HR topic it's easy to search our extensive Knowledge Bank to find our relevant articles.